Karen Beasanski CMT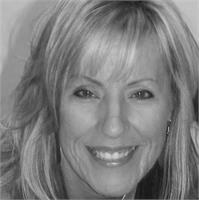 Karen Beasanski, CMT/LMT/Owner, Massage Rx in Rancho Mirage, is a graduate of Desert Resorts School of Somatherapy and took her first class in 2006 under the instruction of Ramona Moody French.
Karen is a 28 year resident of the Coachella Valley and is passionate about massage therapy and carries her passion into her teaching of many of our classes. In her private practice she specializes in pain relief and range of motion issues and is a firm believer that massage can affect the body in a profound way.
Courses: Aromatherapy, Spa Services, Hot Stone Therapy, Lymph Drainage Massage, Pre-Natal Massage,
Karen Beasanski CMT instructs the following:
The course introduces the use of heat therapy with hot stones. The student will learn to perform a 60 or 90 minute Hot and Cold Stone Treatment with ease and confidence. The instructor addresses indications and contraindications of heat. This course covers the safe use of stones and adherence to all guidelines mandated by our massage therapy liability insurance through Associated Body Work and Massage Professionals. The course also teaches sanitation to prevent cross-contamination between clients. Requirements for completion: Instructor evaluation of the techniques learned and completion of all course hours. Duration: 16 hours (clock hours) Course price includes the student's Hot Stone Kit.