John Marasigan AOS BA LMT CMT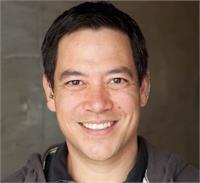 John Marasigan has been a massage therapist for over 15 years and has been teaching for 13. His specialty is Deep Tissue Sports and Medical Massage Therapy. After graduating with degree in Massage Therapy from the Swedish Institute in New York City, John became licensed to practice massage in the states of New York & California. He is also Nationally Certified and is an approved provider for continuing education through the NCBTMB. John has owned Sports Massage Clinic and school where he administered massage to athletes and sports active individuals, and taught licensed massage therapists John is very excited to be a part of the Somatherapy Team.
John Marasigan AOS BA LMT CMT instructs the following:
Stretching is an integral part of keeping the body healthy and mobile. This course teaches students to stretch a variety of active people. The principles and techniques of stretching, flexibility and Proprioceptive Neuromuscular Facilitation (PNF) will be taught. Deep Tissue II, Swedish Massage and Kinesiology Prerequisites. 32 hours.




This class is designed to teach students about the various practice settings and career paths available to massage therapists, from spa and wellness environments to medical and clinical practices. This course also covers the evolution of integrating massage into health and wellness, professional conduct and record keeping, ethics and conduct. Students will learn postural analysis and beginning assessment techniques and chair massage. Students will learn to incorporate these techniques and the knowledge from this course into their core massage practice

Requirements for completion: Instructor evaluation of the techniques learned and completion of all course hours. Pass/Fail.

Duration: 20 Clocked Hours




Advanced Assessment - 20 Hours.

This course reviews soft tissue conditions, postural assessments, muscle length testing, and assessment for specific conditions. This is an advanced course and will count toward our Medical Massage Therapist program. Extremely beneficial for practicing neuromuscular therapy.