John Marasigan AOS BA LMT CMT BCTMB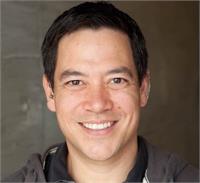 John Marasigan has been a massage therapist for over 15 years and has been teaching for 13. His specialty is Deep Tissue Sports and Medical Massage Therapy. After graduating with degree in Massage Therapy from the Swedish Institute in New York City, John became licensed to practice massage in the states of New York & California. He is also Nationally Certified and is an approved provider for continuing education through the NCBTMB. John has owned Sports Massage Clinic and school where he administered massage to athletes and sports active individuals, and taught licensed massage therapists John is very excited to be a part of the Somatherapy Team.
John Marasigan AOS BA LMT CMT BCTMB instructs the following:
Inflammation and Tissue Healing

This Medical course teaches inflammation and tissue healing related conditions: inflammation process, scar tissue massage, tendinitis, medial and lateral epicondylitis, ITB, runner's/jumpers knee, rotator cuff/Supraspinatus tendinitis, "shin splints and TMJ.

32 Clocked hours.