Diane Charron CMT HHP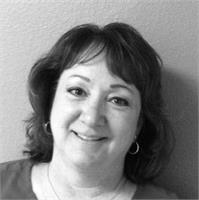 Diane is a graduate of Desert Resorts School of Somatherapy and has over 2000 hours of training in a variety of massage modalities. She graduated in 2008 with an Associate of Science Degree in Anatomy and Physiology also studying Sociology and Psychology. Diane is passionate about the energy modalities such as Polarity and Crania-sacral therapies.
Courses: Swedish Massage, Deep Tissue Massage I, Lymph Drainage Massage, Pre-Natal Massage, Business & Ethics, Health & Hygiene, Polarity, Crania-sacral Therapy, Cranial Unwinding, Windows of the Sky, Advanced Polarity
Diane Charron CMT HHP is currently not instructing any classes.